Mark's Locksmith
The cheapest locksmith you will find!
Remove Storage Lock
(one lock) $60.00 flat fee
Sorry there are NO discounts!
(Other locksmiths charge $120 to $150 to remove your storage lock!)





(Please, Do Not Text Me! It's VERY unprofessional and I do not respond to TEXT!
Besides that, I do not TEXT and DRIVE. It's dangerous and stupid!)

Services I DO NOT provide:
1) I DO NOT make keys for Cars, Trucks, SUVs, etc.
2) I DO NOT fix or replace locks for Cars, Trucks, SUVs, etc.
3) I DO NOT program keys for Cars, Trucks, SUVs, etc.
4) I DO NOT program FOBs for Cars, Trucks, SUVs, etc.

I can rekey locks for Residential and Small Commercial property.
I can unlock cars, homes, businesses, or just about any type of lock.
I'm a Licensed, Bonded, Honest, and Insured Locksmith, CCB #: 186343
I have been in business for 18 years!
I'm a Local, Family owned and Operated Mobile Locksmith.
I do not have a shop.
Payments I Accept: VISA, MC, AMEX, DISC, Debit, or Cash (sorry, No Checks)
I can unlock over 636 types of vehicles including semi trucks & motorhomes
Mark's Locksmith has provided excellent service locally for over 18 years. Mark's Locksmith is family owned and operated and highly recommended by his long-time customers. Services include Auto, Residential and Commercial - Deadbolts Installed, Locks repaired, replaced, and rekeyed. Able to assist you by unlocking your car or home if you lock yourself out. Emergency Service is available. Are you looking for a cheap car lockout service near you? You found it!
ALL Locksmiths in Oregon need to have a CCB license and now a Oregon Certified Locksmith certificate number to rekey locks for homes and businesses, to open cars, open homes and businesses.
My Oregon Construction Contractors Board (CCB) License Number: 186343
My Oregon Certified Locksmith certificate number is: 5063OCLS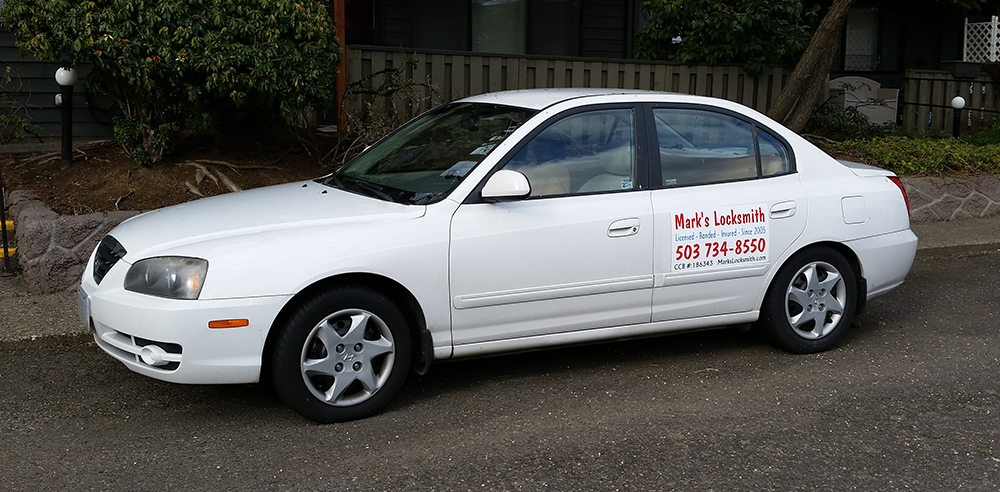 Mark's Locksmith - Remove Storage Lock
$ 60.00 to $ 65.00
15700 SW Pacific Hwy
Tigard
,
OR
97224
United States
Hours:
Mon-Sun 10am - 6pm

P:
(503) 734-8550